We all know that traveling as a hobby may be expensive, limiting our desire to see destinations worldwide. But what if you suddenly get the travel bug, which is irresistible? You must constantly be in motion. Various cities in India might make your concept of taking a trip even better and less expensive. India is frequently recognized as one of the finest nations to travel in on a budget. Following is a list of 12 of the most affordable places to travel in India, which will help you fulfill your desire to constantly travel and enjoy the beauty of our globe on a budget.
Affordable Places to Travel in India
"Man cannot discover new oceans unless he has the courage to lose sight of the shore" – Andre Gide
Pondicherry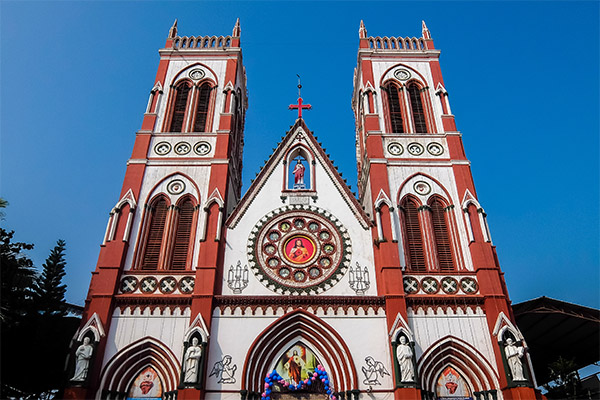 Because of the great French influences present in the Union Territory even today, people sometimes refer to it as the French Riviera of the East. Everything is available in Pondicherry at reasonable prices, including beauty, peace, delicious food, fantastic wine, immaculate beaches, unmatched French infrastructure, wonderful Ashrams, and delightful culture. Spend your time at the Auroville Ashram for an affordable and satisfying stay in Pondicherry.
Food to Enjoy in Pondicherry: 
Prawn Risotto and Chicken Biryani
Multani Paneer Tikka
Pineapple Sheera & Medu Vadas
Tamarind Fish Curry & Ratatouille
Mutton Rolls
2. Goa
Despite being one of the most visited locations in India, Goa has never been overrated. The spirit of Goa should be experienced by everyone at least once in their lives. Some of the nicest beaches, dining establishments, bed & breakfasts, and churches in the nation can be found in this pleasant and joyous Indian state. In Goa, you may locate the most affordable lodging alternatives, rent a bike and explore, dine at small but delicious eateries, spend several hours on the beach, take a dip in the water, and enjoy inexpensive alcohol.
Food to Enjoy in Goa
Crab xec xec
Prawn balchão
Sanna
Goan red rice
Kingfish
Visit: healthy food restaurants in delhi
3. Rishikesh
Rishikesh is one of India's most environmentally conscious and cost-effective tourism destinations. It is located in the foothills of the majestic Himalayas and near the holy river Ganges. This location is aptly known as the Yoga capital because it is home to some of India's most renowned yoga retreats. When visiting Rishikesh, you don't need to worry about your budget because there are many different lodging and trip alternatives. Prepare yourself for lots of fun!
Food to Enjoy in Rishikesh
Aloo Poori
Chole Bhature
Pani Puri
Masala Chai
Lassi
"There's a sunrise and a sunset every single day, and they're absolutely free. Don't miss so many of them"

Jo Walton
4. Varanasi
Who said the desire to travel and a spiritual essence could not coexist? One of Hinduism's seven holiest towns, Varanasi, keeps growing due to its preserves cleanliness and divinity. There are a lot of hotels and rest places that are affordable for all travelers. Additionally, Varanasi offers visitors stunning landscapes and delicious meals at reasonable prices. Simply stroll along the ghats or soak in the city's and its temples' vibrant colors.
Food to Enjoy in Varanasi
Kachori Sabzi
Chena Dahi Vada
Malaiyyo
Choora Matar
Dahi Chutney Wale Gol Gappe
5. McLeod Ganj
This charming city, a suburb of Dharamshala, is well-liked by tourists seeking extraordinary adventures. To get to McLeod Ganj, you must use a train to Dharamshala and then a looped bus route or a private vehicle. This area provides you with some of the best and most affordable lodging options, fantastic restaurants and cafes, magnificent museums, temples, galleries, and inexpensive guided treks.
Food to Enjoy in McLeod Ganj
Thenthuck
Momos
Tibetan Noodles and Breads
Bok Choy Soup
Thukpa
6. Amritsar
Amritsar, a city housing the world-famous Golden Temple, is a haven for idling travelers, devoted believers, and endless cuisine enthusiasts. In addition to the stunning Golden Temple, this city must be visited to witness the enthusiasm and nationalism at the Wagah Border. Relax at the Golden Temple for free and enjoy the langar, one of the city's most delectable meals; later, stroll through Jalianwallah Bagh or eat at some of the city's top dhabas and restaurants for a reasonable price.
Food to Enjoy in Amritsar
Guru ka Langar & Kara Prasad
Amritsari Kulcha
Sarson Da Saag & Makke Ki Roti
Tandoori Chicken & Chicken Tikka
Keema Kulcha
Visit: top 5 netflix movies to watch 
7. Gokarna
Gokarna, a perfect beach town in Karnataka, is adored by both Indians and visitors. It is the ideal spot to travel for those seeking peace, beauty, and some alluring sites of religion. You can spend days without worrying about the cost of residing in a clean town by staying at one of the many guesthouses and homestays at affordable rates.
Food to Enjoy in Gokarna
Todadevu
Prawn Masala
Seer Fish Fry
Crab
Patrode
8. Hampi
Hampi will steal your heart if you enjoy admiring the splendor of palaces, temples, and amazing regal structures and adore architecture. In this magnificent city in Karnataka, where travel takes on an entirely new aspect, people spend days and weeks there. You can stay in any budget-friendly hotels or cottages, hire a bike or a bicycle, dine at incredible restaurants, and experience a type of survival uncommon in most other areas.
Food to Enjoy in Hampi
Badane Kaayi – Stuffed Brinjal
Shenga/Ellu chutney – Peanut Chutney
Ranjaka – Red Chilli chutney
Kosambari- Pulse
Mosarubajji – Youghurt
9. Darjeeling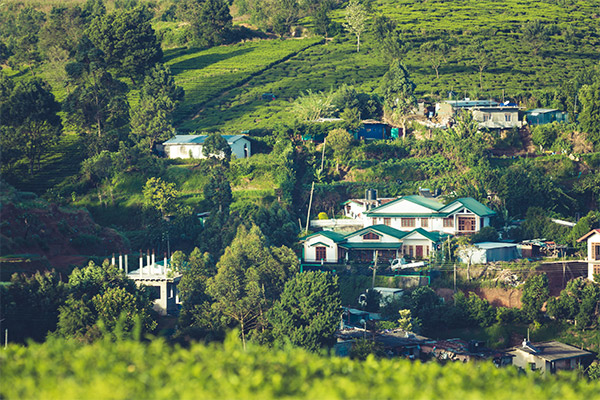 Darjeeling, a lovely and rewarding holiday destination, is well known for its traditional yet endearing tiny hotels, home stays, and cottages that are surprisingly affordable. It's a place worth adding to your travel bucket list because of the breathtaking beauty of the snow-covered mountains, breathtaking dawn and sunset vistas, delicious food accessible at reasonable prices, and the wonderful flavor of the world-famous Darjeeling tea.
Food to Enjoy in Darjeeling
Traditional Nepali Thali
Thukpa
Naga Cuisine
Churpee
Sael Rotis
10. Kodaikanal
Kodaikanal, in Tamil Nadu, is known as the "Princess of Hill Stations" and is situated about 7200 feet above sea level. In addition to boasting some of the best street food at the lowest costs, it exudes an unimaginable splendor! There are nice locations to stay that won't make a hole in your bank account. You might also engage in a few daring activities or enjoy nature's breathtaking art.
11. Kasol
This mountain hamlet is a backpacker's paradise because of its unspoiled surroundings, breathtaking views, and absurdly low accommodation rates. Due to its popularity among backpackers, Kasol is well-served by state government bus services and offers a variety of affordable lodging alternatives, including hostels with bunk beds starting at just Rs. 500.
Food to Enjoy in Kasol
Momos
Egg Paratha
Maggi
Thukpa
Rice Beer
12. Jaisalmer
This village in the desert is most known for its inexpensive camel safaris that take you far into the desert and provide an unforgettable camping experience. The best part is that you can book a stay in a top-rated hotel for a cheap sum per night if you want to anchor in the city and explore before embarking on a safari. Jaisalmer is one of the rare towns where all the wonderful things are free, even if a desert safari isn't your thing. There is rich history and culture at every turn, as well as an enormous and stunning desert.
Food to Enjoy in Kasol
Pyaz Ki Kachori
Gatte Ki Sabzi
Makhania Lassi
Daal Baati Choorma
Chane Jaisalmer Ke
Summing up
India is a place where you can experience all the possible aspects of mother nature. From the gigantic breathtaking vistas of the Himalayas in the north to the Divine Kanyakumari in the South, there is never a dull place for a traveler here. We hope this list of affordable places to travel in India will serve as a starting point for your journey in the divine land of India. As you keep exploring, you will find a lot more hidden gems!
Keep visiting reallyinfluential for more!