During these summer holidays, we will recommend you one of the most popular destinations for summer holidays for families, couples, and solo travelers. Manali is a beautiful hill station located in the state of Himachal Pradesh in India. It offers stunning landscapes, snow-capped mountains, adventure activities, and serene valleys. From the weather, and food to the best places, we are sharing a complete travel guide to Manali.
Travel Guide to Manali
Why Travel Manali
Natural Beauty: Manali is nestled in the picturesque Beas River Valley, surrounded by snow-capped mountains and lush green landscapes. The scenic beauty of the region is breathtaking, offering stunning views and a serene environment.
2. Adventure Activities: Manali is a hub for adventure enthusiasts. It offers a wide range of thrilling activities like paragliding, skiing, river rafting, trekking, zorbing, and mountain biking. The rugged terrain and the proximity to the Himalayas make it an ideal destination for adventure sports.
3. Spiritual and Cultural Significance: Manali has a rich cultural heritage with its ancient temples and monasteries. The Hadimba Temple and Manu Temple are important religious sites. The region also has a significant Tibetan population, and Tibetan monasteries like Gadhan Thekchhokling Gompa showcase Tibetan art and culture.
4. Hot Springs: Manali is known for its natural hot springs, particularly in the Vashisht village. The hot springs are believed to have therapeutic properties and are a popular attraction for visitors seeking relaxation and rejuvenation.
5. Accessibility: Manali is well-connected by road and air. It is easily accessible from major cities in India, making it a convenient destination for travelers.
6. Weather: Manali enjoys a pleasant climate throughout the year, making it an ideal escape from the scorching summers in the plains. In winter, it transforms into a snowy wonderland, attracting tourists for winter sports and snow-related activities.
Overall, Manali offers a combination of natural beauty, adventure, spirituality, and cultural experiences, making it a popular choice for tourists seeking a memorable vacation in the lap of the Himalayas.
Visit: best places to travel in Asia
Here are some of the top places to visit in Manali:
Rohtang Pass:
Located at an altitude of 3,978 meters, Rohtang Pass is a must-visit place known for its breathtaking views of the Himalayas, snow-covered peaks, and adventure sports like skiing and snowboarding.
2. Solang Valley:
Famous for its adventure activities, Solang Valley offers paragliding, zorbing, skiing, and other thrilling experiences. It is surrounded by picturesque mountains and offers panoramic views.
3. Hadimba Temple:
Dedicated to Goddess Hadimba, this ancient temple is known for its unique architecture, wooden carvings, and tranquil surroundings. It is surrounded by a cedar forest and is a popular tourist spot.
4. Atal Tunnel
The drive through the Atal Tunnel offers breathtaking views of the surrounding Himalayan mountains. The tunnel cuts through the Pir Panjal Range at an elevation of over 3,000 meters (10,000 feet). The scenic beauty of the region and the rugged landscapes add to the appeal of the drive.
5. Tibetan Monasteries: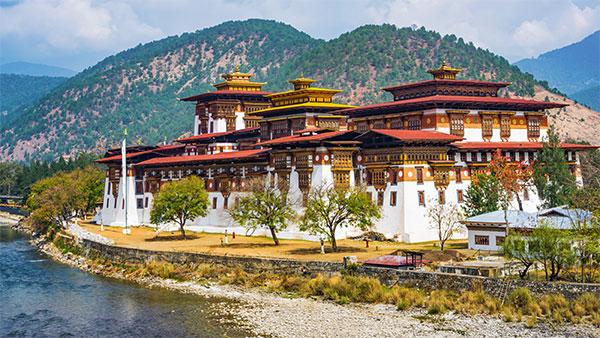 Manali is home to several Tibetan monasteries, such as the Gadhan Thekchhokling Gompa and the Himalayan Nyingmapa Gompa. These monasteries offer a peaceful environment and showcase Tibetan art and culture.
6. Naggar Castle:
Located in Naggar town near Manali, Naggar Castle is a historical structure built in the 15th century. It offers panoramic views of the surrounding mountains and the Beas River.
7. Great Himalayan National Park: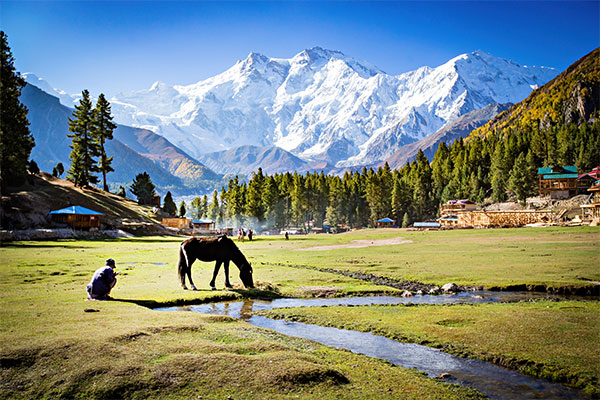 Situated in the Kullu region, the Great Himalayan National Park is a UNESCO World Heritage Site. It is known for its diverse flora and fauna, trekking trails, and wildlife, including snow leopards and musk deer.
8. Manikaran:
Located around 45 kilometers from Manali, Manikaran is famous for its hot springs and Sikh Gurudwara. It is a pilgrimage site for both Hindus and Sikhs and offers a serene atmosphere.
9. Old Manali:
Explore the narrow lanes of Old Manali, lined with quaint cafes, handicraft shops, and guesthouses. It has a bohemian vibe and is a popular spot among backpackers.
These are just a few of the many attractions Manali has to offer. Remember to check the local weather conditions and plan your visit accordingly, as some places might be inaccessible during the winter months due to heavy snowfall.
DON'T TELL ME HOW EDUCATED YOU ARE, TELL ME HOW MUCH YOU HAVE TRAVELED. – MOHAMMED
The best time to travel to Manali
Summer (April to June): Summer is the peak tourist season in Manali. The weather is pleasant with temperatures ranging from 10°C to 25°C (50°F to 77°F). It is an ideal time for outdoor activities like paragliding, trekking, river rafting, and sightseeing. The snow starts melting, and the valleys come alive with blooming flowers and lush greenery. However, be prepared for higher tourist crowds during this period.
Monsoon (July to September): Manali experiences moderate to heavy rainfall during the monsoon season. The temperature ranges between 10°C to 25°C (50°F to 77°F). While the rain brings a fresh charm to the region, landslides and roadblocks may occur, leading to some inconvenience. However, if you enjoy the rain-washed landscapes and have a penchant for off-season travel, you can still visit Manali during this time.
Autumn (October to November): Autumn in Manali offers pleasant weather with temperatures ranging from 5°C to 20°C (41°F to 68°F). The monsoon showers subside, and the skies clear up, offering clear views of the mountains. It is an excellent time for outdoor activities and sightseeing, and the landscapes are adorned with vibrant autumn colors.
Winter (December to February): Winter turns Manali into a winter wonderland with temperatures dropping below freezing point. The region receives heavy snowfall, and the temperature ranges from -2°C to 10°C (28°F to 50°F). It is an ideal time for winter sports like skiing and snowboarding. The snow-covered landscapes offer a unique charm, but be prepared for cold weather and limited accessibility to certain areas due to heavy snowfall.
It's important to note that the weather can vary each year, so it's advisable to check the weather conditions and road accessibility before planning your trip. Depending on your preferences, you can choose the season that aligns with the activities and experiences you desire.
Visit: best places to eat biryani in Delhi
Food To Enjoy in Manali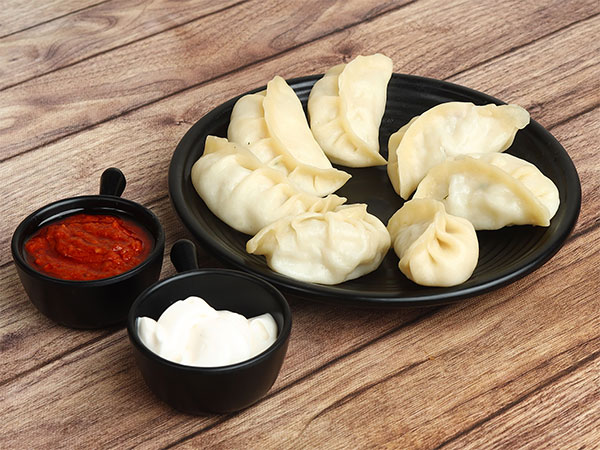 Himachali Cuisine: Indulge in the traditional Himachali cuisine, which includes dishes like Dham, Sidu, Tudkiya Bhat, and Madra. Dham is a traditional feast consisting of rice, dal, curries, and sweet dishes like Meetha Bhaat. Sidu is a stuffed bread made from wheat flour and filled with a mixture of ghee, spices, and herbs. Tudkiya Bhat is a flavorful rice dish cooked with lentils and served with yogurt or raita. Madra is a creamy curry made with chickpeas, yogurt, and spices.
Trout Fish: Manali is famous for its fresh trout fish, particularly Rainbow Trout and Brown Trout. Many restaurants in Manali offer delicious preparations of trout, including grilled, fried, or in curry form. Enjoy the delicate flavors of this locally sourced fish.
Momos: Momos, a popular Tibetan dish, are widely available in Manali. These steamed or fried dumplings are typically filled with vegetables, chicken, or mutton and are served with spicy chili sauce. They make for a tasty and satisfying snack or meal option.
Thukpa and Thenthuk: Thukpa and Thenthuk are hearty Tibetan noodle soups that are perfect for the cold weather in Manali. Thukpa is a noodle soup with vegetables or meat, while Thenthuk is a hand-pulled noodle soup with vegetables or meat. These soups are flavorful and comforting.
Tibetan Cuisine: Explore the Tibetan influence in Manali's food scene by trying dishes like Tibetan bread, Tibetan butter tea, and Shapta. Tibetan bread is a deep-fried bread served with butter or jam. Tibetan butter tea is a unique salty tea made with butter and milk. Shapta is a spicy stir-fried meat dish, often made with beef or chicken, cooked with onions, peppers, and spices.
Apple Delicacies: Manali is known for its apple orchards, and you can savor various apple-based delicacies in the region. Try apple pie, apple strudel, apple jam, or freshly pressed apple juice.
Local Bakery Items: Manali has several bakeries that offer a range of delicious bakery items. Treat yourself to freshly baked goods like cakes, pastries, cookies, and bread.
Local Himalayan Honey: Manali is also known for its pure and natural honey. You can find different varieties of honey produced locally in the region. Don't forget to taste and buy some to take back as a sweet souvenir.
These are just a few of the many culinary delights that you can explore in Manali. The region offers a mix of Himachali, Tibetan, and other Indian cuisines, providing a diverse culinary experience for food lovers.
Visit: cheapest countries to travel from India
Top Markets of Manali
Manali is known for its vibrant markets that offer a wide range of goods, including traditional handicrafts, clothing, accessories, souvenirs, and local produce. Here are some of the top markets in Manali:
Mall Road: Mall Road is the main shopping hub in Manali and a popular tourist attraction. It is a pedestrianized street lined with shops, restaurants, and cafes. You can find a variety of items here, including traditional Himachali shawls, carpets, handicrafts, wooden artifacts, jewelry, clothing, and Tibetan souvenirs. The street also offers stunning views of the surrounding mountains.
Old Manali Market: Located in the quaint Old Manali area, this market is known for its bohemian vibe and hippie culture. You can find a range of unique clothing, handmade accessories, dreamcatchers, funky jewelry, and musical instruments. The market also has cafes, bakeries, and restaurants serving international cuisines.
Tibetan Market: Situated near Mall Road, the Tibetan Market is a must-visit for Tibetan handicrafts and souvenirs. It offers a wide range of items such as Tibetan carpets, thangkas (Buddhist paintings), prayer wheels, singing bowls, jewelry, and clothing. Bargaining is common in this market, so be prepared to negotiate prices.
Manu Market: Located near Mall Road, Manu Market is known for its fruit and vegetable stalls, local produce, and spices. You can also find traditional Himachali products like pickles, jams, and locally grown dried fruits. It's a great place to experience the local flavors and buy fresh produce.
Manali Market: Situated near the Manali bus stand, this market offers a mix of traditional Himachali products and everyday essentials. You can find spices, dry fruits, local snacks, clothing, footwear, and household items. It is a bustling market where locals often shop.
These are some of the prominent markets in Manali where you can explore and shop for a variety of items. Remember to bargain while shopping in local markets to get the best deals.
Visit: travel guide to Kashmir
From exploring bustling markets for local handicrafts and delicious cuisine to indulging in the tranquility of hot springs and enjoying the warm hospitality of the locals, Manali provides a memorable and enchanting experience for visitors. Remember to plan your visit according to the season that aligns with your interests, as each season offers its own unique charm. Hope this travel guide to Manali helped you in planning your trip well.