The country, a modern-day paradise, India is a land of many extraordinary sights and sounds. It has a lot to offer, be it in the form of culture, archaeological discoveries, a vast range of mountains, wildlife, or a nice climate. There are several tourist destinations to visit in India and each one has its unique flavor and appeal. Hence if you are planning for a solo trip, there is no better place than India, that can fulfill all your expectations. So, here is a list of the top 6 solo travel destinations in India that you can visit.
Solo Travel Destinations in India to Explore:
"Take only memories, leave only footprints" ~ Chief Seattle
1. Manali:
Manali is located at the foothills of the Himalayas, a small town in Himachal Pradesh, India. It is located in the Kullu district, formed by the River Beas, and is often known as the "Little Switzerland" of India. A place where nature comes alive and provides its beauty, Manali attracts visitors to the beautiful valleys, lush green forests, snow-capped mountains, and pristine streams.
Many people visit Manali for outdoor activities such as rafting, kayaking, or paragliding, however, there are also plenty of places, if you just want to relax and unwind. Summer months are usually the best time if you want to get busy with various water sports, whereas winters are great for skiing, biking, snowboarding, etc.
Food to Try: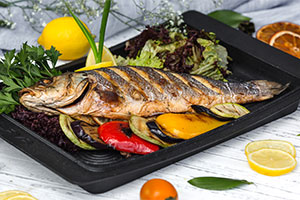 Sidu
Babru
Trout
Chana Madra
Mash Dal
Patande
Momos
How to Reach: 
By Train from Chandigarh and then bus to Manali
By Bus: 11-12 hours journey via Volvo Buses that Operate between Manali and Delhi
By Flight: Bhuntar Airport which 50 kms away from Manali
By Private Taxi: You can enjoy Kullu Valley Scenic Views
By Bike: 12 hours Journey
Best Time to Visit: October
Visit: affordable places to travel
2. Ladakh:
Ladakh is a region in northern India that lies between the Kunlun Mountains and the Indus River. It is based at an altitude of 3000 meters above sea level. If you wish to travel alone and explore amazing landscapes with breathtaking views, Ladakh has much to offer. Here you can enjoy beautiful glaciers and snow-clad mountains. You can indulge in adventure sports like trekking and mountain biking or have a spiritual tour of some ancient Buddhist monasteries.
If you want to spend quality time alone, you can also take a bike ride to the most remote places like Chadar Trek, Stok Kangri, and many more. The road to Ladakh might be a bit rough due to the rugged terrain, however, it leads you to some of the most beautiful landscapes that you have ever seen.
Food to Try: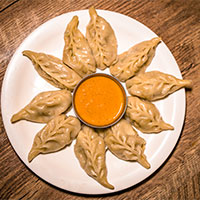 Momo
Thukpa
Thenktuk
Mokthuk
Tapu
Tigmo
Chutagi
Skieu
Paba
Khambir
How to Reach: 
By Train from Jammu Jammu Tawi (700 km from Ladakh) which is well connected with Delhi, Kolkata and Mumbai.
By Bus: Board a JKSRTC bus, both deluxe and ordinary
By Flight: Kushok Bakula Rimpochee Airport which is just 3.8 km away from Ladakh.
Best Time to Visit: July to September and October to March
3. Goa:
Goa's stunning beauty makes it one of the best solo travel destinations in India. A state on the western coast, it is known for its relaxing beaches, hotels, and mouth-watering seafood. Popular for its nightlife, and festivals, this city attracts tourists from all over the world and is often called the 'party capital of India'.
If you wish to make new friends, there are plenty of bars where you can have a drink and mingle with locals. Bars offer live music, DJs, and dancing. You can even go clubbing and enjoy karaoke parties. Also, if you are a water enthusiast, here you can enjoy activities like swimming, surfing, snorkeling, jet skiing, scuba diving, etc.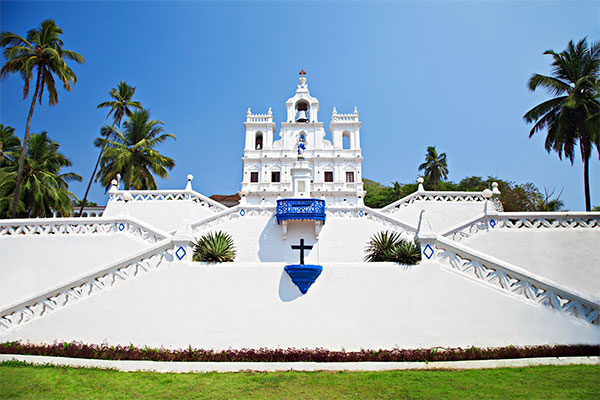 Food to Try: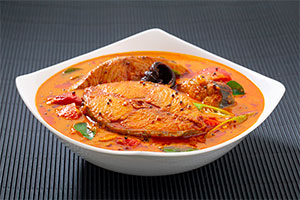 Goan Fish Curry
Cafreal
Xacuti
Prawns Orly
Vada Fritters
Caldine
Goan Sausages
How to Reach: 
By Train: Madgaon and Vasco-da-Gama Railway Stations
By Bus: Karnataka State Road Transport Corporation (KSRTC) and Maharashtra State Road Transport Corporation (MSRTC) run regular buses to Goa.
By Flight: Goa's Dabolim Airport is around 26km from Panaji.
Best Time to Visit: November and between February to May
4. Kerala:
Kerala is the southernmost state of India and shares borders with both Karnataka and Tamil Nadu. In addition to beautiful beaches, backwaters, and shimmering lakes, the place is filled with evergreen coconut groves and natural vegetation that is bound to leave you awestruck. For people who wish to cure their stress with some therapy, this state has some of the best resorts in the world which offer spa and Ayurvedic treatments.
Some popular places in Kerala include Munnar, located at the base of the Western Ghats mountain range. Many people visit Munnar for hiking and trekking, while others go to relax and enjoy the natural beauty of the area. Munnar is also a well-known destination among wildlife enthusiasts as it contains six national parks, more than a dozen wildlife sanctuaries, and two tiger reserves. Another popular destination is Alleppey, where visitors can take a boat and enjoy a calm ride along the network of palm-fringed lakes, emerald green lagoons, and freshwater rivers.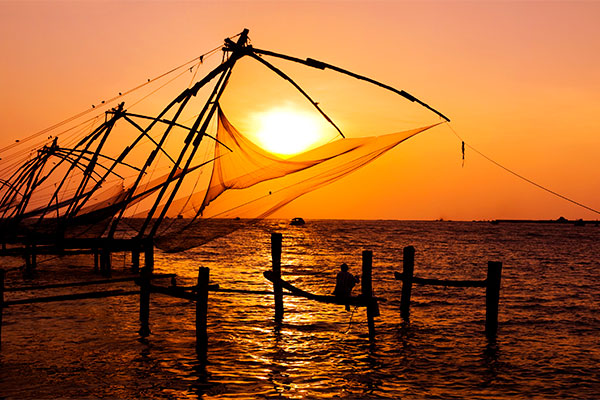 Food to Try: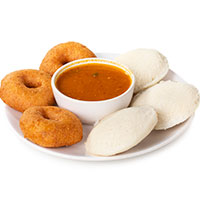 Puttu & Kadala
Appam
Idli
Dosa
Avial
Karimeen Pollichathu
Malabar Biriyani
Kerala Fish Curry
Beef Fry
How to Reach: 
By Train: 200 Railway Stations
By Flight: Trivandrum international airport, The Calicut international airport, The Kochi International airport
By Road: 3 well connected highways NH 49, NH 47, NH 17
By Sea: Kerala has a busy port, which is connected with Lakshadweep islands.
Best Time to Visit: March to the end of May, end of May to the end of November, December to February
5. Rajasthan: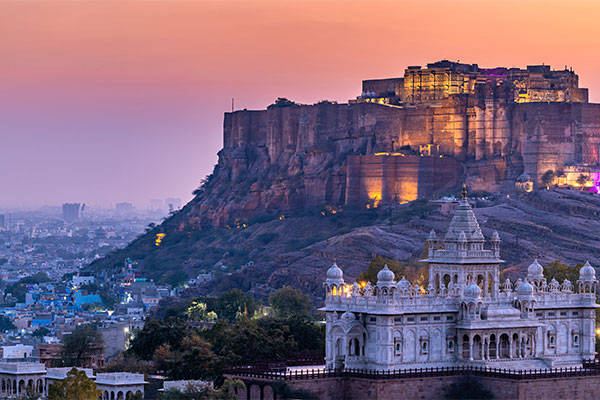 Known as the 'land of the maharajas', Rajasthan is filled with amazing forts, palaces, mansions, and temples that offer fascinating glimpses of the past. Here you can discover the rich culture of the ancient period that still lives through the lifestyle, music, dances, art, architecture, and festivals of the people. In the cities, you will find many local restaurants serving amazing desserts and other mouth-watering delicacies made with a traditional mix of vegetables, buttermilk, and natural homemade spices that are fit to make anyone's day better.
During your expedition, you can choose to stay in exotic palace hotels that offer a fantastic blend of the royal past with modern conveniences and amazing hospitality. Prominent tourist destinations in Rajasthan include the city of Jaipur, Udaipur, Bikaner, Ajmer, and Chittorgarh. If you are fascinated by wildlife then you may add Ranthambore as well, which is home to one of the largest tiger reserves in India (Ranthambore National Park).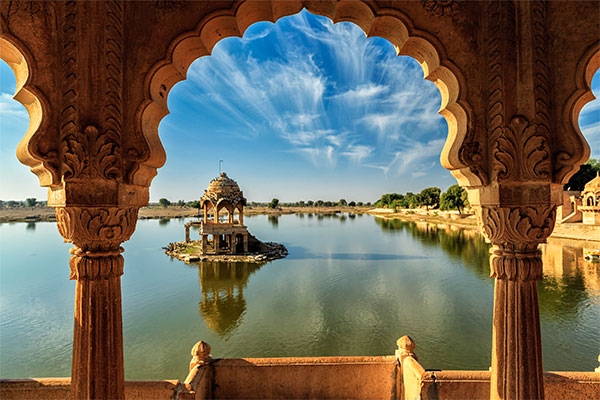 Food to Try:  
Dal baati churma
Gatte ki subzi
Laal Maans
Ker Sangri
Papad ki subzi
Bajra ki roti with lasun chutney
Raab
How to Reach: 
By Train: Jaipur is connected to the other major cities like Delhi, Mumbai, Kolkata, Chennai, Bangalore and Hyderabad
By Flight: Available from Delhi and Mumbai to Jaipur, Jodhpur and Udaipur
By Road: NH8 passes through Jaipur and Udaipur.
Best Time to Visit: October to March
Visit: top 10 indian recipes
6. Rishikesh: 
Famously known as the 'Yoga Capital of the World', this place is ideal for solo travelers who wish to seek a spiritual experience. The city is located in Uttarakhand, situated on the bank of River Ganga in the foothills of the Himalayas. Here are plenty of ashrams, meditation camps, and temples that provide low-cost accommodation and a unique opportunity for you to connect with your inner soul. Even though the place is symbolic of its yogic significance, there is no shortage of thrilling activities like trekking, river rafting, cliff jumping, bungee jumping, kayaking, and rock climbing. This city is a perfect blend of adventure, spirituality, and natural beauty.
Food to Try: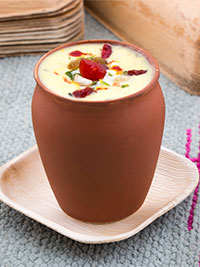 Samosa
Aaloo Puri
Chole Bhature
Pani Puri
Masala Chai
Lassi
How to Reach: 
By Train: Haridwar Railway Station can be accessed.
By Flight: Jolly Grant airport, Dehradhun, 35 kms away from Rishikesh
By Road: Well connected to National Highways
Best Time to Visit: March to May and October to February
Visit: recreational activities for timepass
Conclusion:
These were some of the best solo travel destinations in India that you can visit. Traveling alone is a great way to escape from the everyday monotony and hustle. It will allow you to break free from your work life and discover a more vibrant world outside that is full of fun, beauty, adventure, and excitement.
Keep visiting reallyinfluential for more on travel tips and destinations!