At the current time, we observe a sudden shift in the vehicles we observe and use while commuting. Be it rickshaws, buses, or aircraft, there is an electric switch that is observed. Electric vehicles are a great option from the sustainability perspective but the question which arises is, are electric vehicles really that cheaper? Can they become an important component of a sustainable and growth-oriented green economy? Is it a savior for both consumers' pockets and the environment's health? Let's surf through the below blog to find the answer to this question are electric vehicles really that cheaper.
"Electric cars are coal-powered cars. Their carbon emissions can be worse than gasoline-powered cars." – Vinod Khosla
Drop in Battery Prices:
The average price of a battery does cost less when compared to diesel and petroleum. To achieve zero GreenHouse Gas emissions in the next few years, the prices of batteries have significantly dropped. Therefore, this makes the use of electric vehicles feasible and preferable to traditional vehicles. It is observed that with the drop in price and increased demand, the number of charging stations has increased. At the same time, the life of the battery is more than 15 years. This renders a better return on investment for the pocket of the investor.
2. Battery Life Sustainability:
When choosing a vehicle, the average sustainment of battery life plays an important role. This is because this kind of battery quality makes a stronger and more efficient working model. At the same time, this kind of model proves to be effective in the long run from a safety, manufacturing, and managerial point of view in every manner. The resource and energy benefits offered by the battery of an E- Vehicle expand to greater and wider horizons. Today, we view the application of e-vehicles widely because prominent companies like Amazon, Swiggy, Zomato, and more are making deliveries. At the same time, car manufacturers like Tata Motors and Mahendra are partnering with consumers to render EV deliveries in the coming time.
Visit: crypto vs gold
3. Tax Benefits:
We all do understand that petroleum and diesel are affecting our overall air quality. The idea of electric vehicles comes with a cleaner environment along with saving money in your pocket. The total Registration fees and road tax on buying an electric vehicle for traveling have been calculated to be lesser than the vehicles that use petrol or diesel vehicles. In a world where consumer expenditure is on a constant rise, we see that use of electric vehicles can benefit people in monetary terms also. Moreover, the passenger share segment percentage has also increased. The use of electric vehicles is also being encouraged by the government by granting policies and frameworks that benefit e-vehicle users. This comprises certain initiatives and incentives the government has been providing.
Visit: 5 Most Emotional Robots
4. Convenient Charging: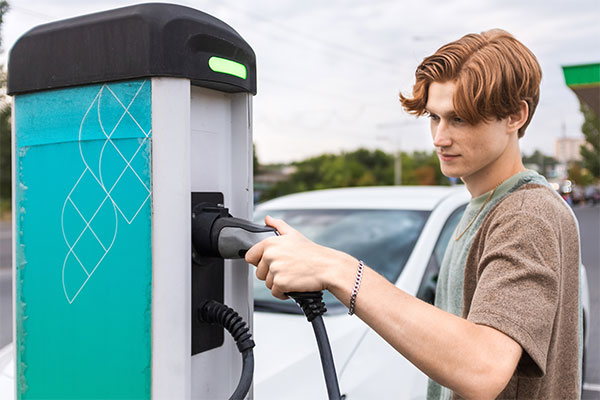 It does not take a great deal to charge an electric vehicle. You can simply plug in the vehicle at the charging point and it gets charged just like a mobile phone does. Is it not convenient?. With the steady yet impacting change in the charging infrastructure and increase in the number of battery-making factories, the run for electric vehicles is gaining momentum. So what do you think, is it not a good alternative to switch to?
5. Cost:
By certain evaluative theories and tests, we see that the level of battery usage in electric vehicles proves to be cost-friendly. This is because the fuel tank is replaced by a battery. And on an average of one kilometer, the cost is around 80 paise. Whereas, when we observe the same for a vehicle running on petrol, the cost is around 7-8 rupees for every kilometer. In the era we live in, every rational consumer tries to facilitate his/her expenses in the best possible way. Cities like Delhi, Lucknow, and Mumbai are switching to the use of e-vehicles more as they provide a savings approach in a world where expenses are on a rise even for minor products.
Visit: top 5 netflix movies to watch
End note:
Even if we agree or disagree, the ultimate reality is that electric vehicles are on a run to replace gas and fuel vehicles. These vehicles use lesser moving parts which in turn make them easier to be sustained in the long run and travel longer distances. So when we question, Are electric vehicles really that cheaper? then we can agree upon it concerning the consideration of environmental saving costs apart from the lower repair and maintenance costs.
Visit: benefits of crypto currency
The investments in the EV sector had been significantly high as it has attracted huge investments through the propagation of successful practical models. Moreover, there had been high activity in the formation of unicorns for the development of the EV sector.