Finding a perfect outfit that makes you comfortable to wear is difficult right? We all have different body sizes; some are pencil slim and some have curve body shapes. Isn't difficult for you to choose the correct costume for your pear-shaped body, and whenever you choose you automatically become conscious about your body size. Hourglass or be it a Pear Body Shape, one thing is for sure – to look good, it's important to understand what your body shape is and how to shop for the right clothes. I can guide you with this by sharing some of the best brands for pear shaped bodies.
Best Brands for Pear Shaped Body
1. Outfits That Are Good For A Pear shaped Body:
If your goal is to tone down your hips, we have some suggestions for you on the best clothing for the pear body shape. Further on, you will find some more details in tops, coats, dresses, skirts, pants, shoes, and accessories which will work for the pear shape.
"We must never confuse elegance with snobbery." – Yves Saint Laurent
2. Focusing On Your Upper Body:
The idea is to distract from your lower body part to your upper slim body part. Choosing bright colors for your top half and darker shades for your torso. Choose a top that highlights your waist. You could opt for a bright red top like the ruched top namely Esenchel Dolman Top From Amazon.
Visit: makeup tips for wedding season
3. Attention To Your Neckline: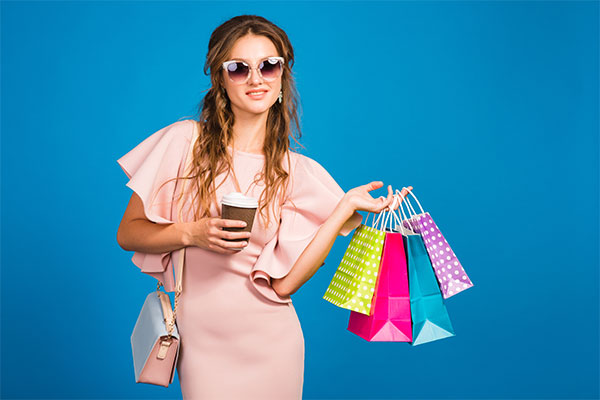 Various types of necklines can work for you, but to create girth across your shoulders to balance out your hips, boat necks, and Bardot styles are a perfect choice. You can refer to how the Anne Klein tee for example draws attention upwards and creates width at the shoulders.
4. Accessories Are Your Friend: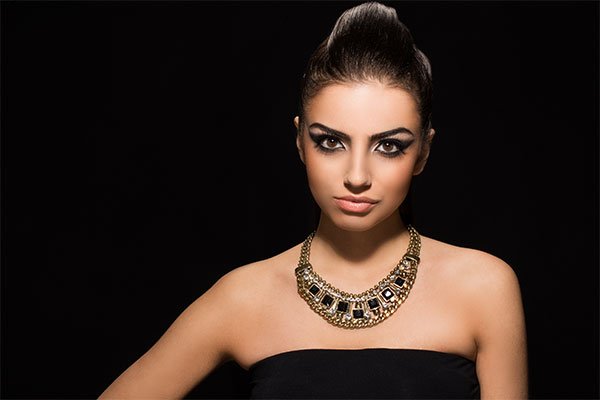 Accessorize yourself with colorful or print scarves, statement necklaces, and hats. These draw away the attention of the viewer from the lower half of the body. A good choice would be Nordstrom Tissue Print Wool & Cashmere Wrap Scarf.
Visit: what not wear this wedding season
5. Go For Darker Shades Of Denim:
When choosing your jeans, opt for dark shades of black, grey, brown, etc as these will be most flattering. Opt for bootcut rather than tapered. For example, KUT from the Kloth Natalie High Waist Bootcut Jeans.
6. You Will Look Fabulous In Dresses:
Fashion designers in India style dresses that fit and flare costumes that look beautiful in pear shapes. These dresses nip in at your waist and then glide over your hips. Chaus Lisa Tie Waist Dress is one such type.
7. Sweaters And Cardigans For The Pear Shape:
You will certainly need some warm sweaters during the cooler months. Colorful styles will work very well, as well as stripes, and Boat or Bardot necklines. Anything with a tie waist is also a decent idea. Plus, you can take advantage of the existing trend for voluminous sleeves and shoulders to create balance for your shape. You can also use a long cardigan to slide over your hips. Zadig& Voltaire Missia Metallic Stripe Wool Blend Sweater, TITOKK Wrap Belted Knitted Sweater, Karen Millen Rib Knit Striped Bardot Top, and H&M Long Cardigan with Tie Belt are some of the best choices for sweaters and cardigans.
8. Jackets and Coats:
Jackets and Coats can be worn, giving an illusion of layering. Long and darker jackets would draw attention rather than small jackets or coats, which would lead the eyes to go down towards your hips. For instance, Karen Millen Italian Textured Wool Mix Belted Wrap Coat, Wikzerde Belted Coat, Grabsa Open Front Sleeveless Vest, VERO MODA Brushed Shacket.
christmas party dresses for plus size
9. Choose A Perfect Skirt:
A-line skirts are a pear-shaped woman's best friend. When you wear a perfect A-line skirt that highlights your waistline, no one notices your wider hips. Some good brands for A-line skirts are- Eliza J, Ming Wang, and Anthropologie. Designer mini dresses can also be a good option but avoid using short tight miniskirts, instead go for A-line skirts.
10. Best Shoes For The Pear-shaped Body:
Footwear also matters when it comes to a pear-shaped body. Using pointed-toe footwear will help you look a little longer and emphasize your leg muscles. To choose among FLY London Wedge Pump, Linea Paolo Bryn Pump, Vince Camuto Prolanda Knee High Boot, and Dolce Vita Zina Sneakers will be a thumbs up.
"Being well-dressed hasn't much to do with having good clothes. It's a question of good balance and good common sense." – Oscar de la Renta
11. Selecting Some Good Pants For Pear-shaped: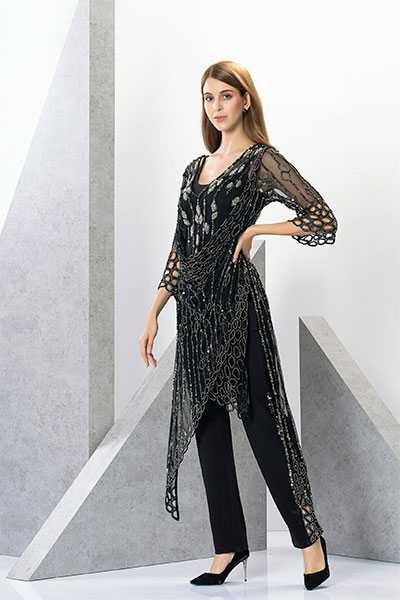 If you prefer wearing pants rather than jeans, here are a few tips and some examples of good pants for your body shape. Bootleg trousers are very good for pears. Choose in such a way that it's neither too tight nor light. Avoid low-waist pants. A higher rise is better. If your skirt or pants are darker than your outfit, you look slim and best. Sometimes finding a pair of jeans for your body shape may be tricky because of the lovely curves. Never prefer pants that are too tight for your thighs. The most pleasing style for a pear shape is a dark wash, bootcut with a high waist. Some of the brands for jeans include NYDJ, Kut from Kloth, and Paige.
Remember you are beautiful the way you are. There are many other beautiful outfits available from the best brands for pear shaped bodies. Choose between the sizes to look better and select in which you are comfortable. Because fashion is all about comfort.
Keep Visiting reallyinfuential for more reads on fashion tips