Hello all!! Are you looking for an outfit to wear this holiday season or at any upcoming Christmas party events? Trying to make that head turning appearance on your friends party but not able to decide what to wear. We are here to help you in choosing Christmas party dresses for plus size that is a bit relaxed, but not too casual!
Christmas Party Dresses for Plus Size
1. Chiffon Dress:
A super fun modern jalabiya embroidered chiffon dress with a collar would be a good choice to wear this Christmas season. This dress might be a little casual wear for office parties, but the black color can make it more party types. It also has a satin collar to show off. This is an exciting plus-size Christmas party dress that could be turned out with glam makeup and hair or a jacket to look more casual. High heels would go perfectly with this outfit.
2. Pant Dress: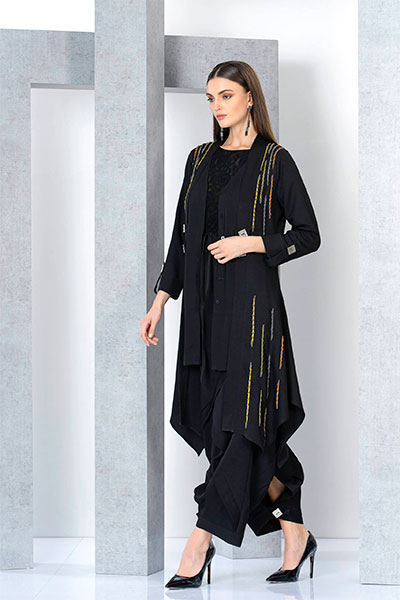 A plus-size long Stella tunic with inner Pant dress sigal pair of pants for your Christmas party would be fabulous. This comes to the ankle length. Black pants can be worn year-round, with a plus-size tunic to jazz up your look, mustard or pistachio green. Add some sparkling earrings to complete the look. Black Pointed heels or any pastel color will make you tip-top for the event.
3. Velvet Knot Dress:
You just cannot miss velvet when it's winter and Christmas. Velvet makes a perfect plus-size outfit for the holidays. If it is a Christmas party, never forget to snag the red. A blue or black if you want to get more wear. Go for some statement earrings and go wild with shoes. Designer mini dresses can also be worn, for example, mini velvet shall cut embroidered knot dress. A pixie haircut goes perfectly with velvet because the hair on velvet can get a bit tricky.
4. JumpSuits: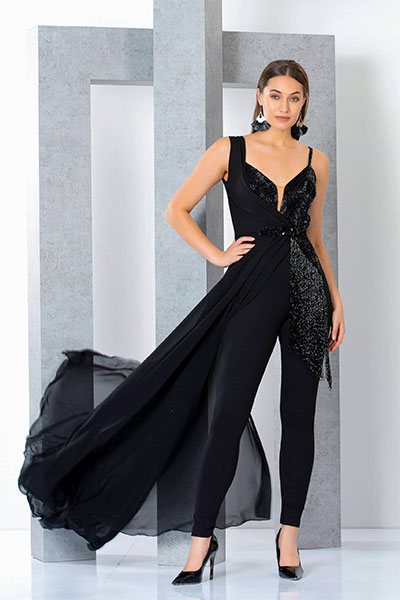 This is a casual type of outfit for a holiday party option. A skinny jumpsuit can give you a very Christmas-y and chic look. Even though, it is not that easier to wear as a dress. Adding a belt can reveal your waistline. Choose a black jumpsuit for a slimmer look. Leave your hair down or be more relaxed with some sparkly holiday earrings. This outfit may look like a 9-5 professional party; therefore, you can wear a Santa hat to make it more fun.
Visit: best brands for pear shaped body
5. Jacket With Matching Pants Or Pantsuit:
A suit is a perfect costume for a holiday event, but not quite. This is the perfect dress to wear when you are not sure about which kind of vibe it is going to be. You can add a black top under this. Keep the jacket to look sophisticated. A statement neckpiece may be too overwhelming with this outfit, but who cares, it's Christmas after all, so it's OKAY to be a little sparkly.
"True Beauty Comes From The Soul To Change Yourself, And To Conform To Anyone Else's Standards Of Beauty, Is To Change Your Essence, Own Who You Are, And You Become A Truly Powerful Woman." – Emme
6. Maxi Dresses And Gowns:
The next plus-size outfit for a Christmas party is a maxi dress or gown. These are great dresses for the Christmas spirit. The pastel shades are great for Christmas. Beautiful designer evening gowns that are high neck, pearls embedded or in velvet, with high heels, boots, or even knee-high boots would make you elegant for the party. You also add, a ruby necklace to look more Christmas spirit.
7. Mini Dresses: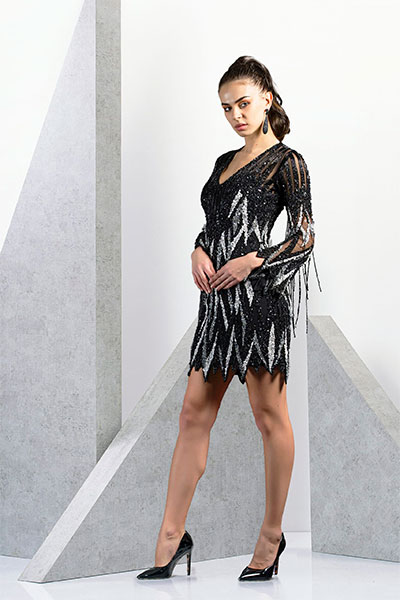 Zebra fringed fringe mini dress will make you the star of the Christmas party. A raised eyebrow would look nice. Tie up your hair into a sleek ponytail. Add some cute little shimmering earrings to look sparkly. Complete your look by wearing a pair of heel sandals. If your colleagues are competitive with fashion, then these pants are super fun!!!
"Christmas is most truly Christmas when we celebrate it by giving the light of love to those who need it most." – Ruth Carter Stapleton
8. Red Mini Satin Princess Dress:
This is a classic plus-size holiday outfit. This costume is a YES for tall girls if you are at an event. If you are working in a relaxed and fun atmosphere, revealing your knee will be a big yes. Simple jewelry and silver/golden heels would probably be styled with this dress.
9. Black Dress With Jacket:
Black is the common color available in every wardrobe. And it makes you look slim as well. How freaking cool will be a plus-size fur jacket. This is a simple yet fun way to jazz up your simple plus-size black dress. Opt for silver heels to look awesome. This indeed is a mesmerizing plus-size outfit for a party for a chic that works as professional.
If you're a missing a party, can always try 5 netflix movies to watch
10. Black Dress With Long Embroidered Galita: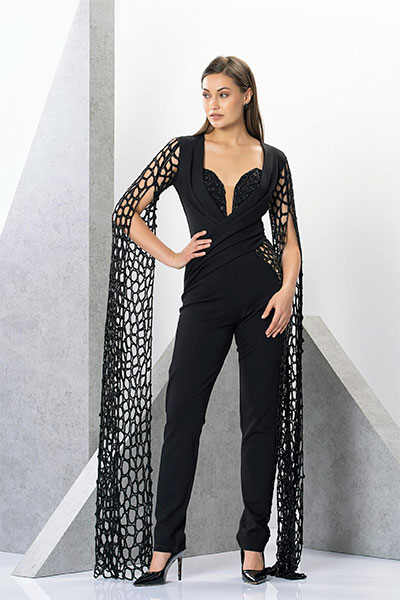 A simple black dress is always in every wardrobe. A black dress is a safe option for a plus-size Christmas outfit. It makes you look slim too. A statement piece of jewelry can be worn to jazz up your black dress. For a little more sophisticated look, you can style it with a silky or burned-out velvet wrap. Keep the hair sleek and down. You can also carry a clutch for some more add-ons.
11. Halter Cut Gowns:
It's Christmas and obsession over gowns is fair enough. This halter cut fully embroidered evening gown dress is stunning and screams Christmas!!! The slit in the front can be a worry, but you can fix it either by stitching it yourself or wearing tights. As mentioned earlier, hair left relaxed or down is a good option with these dresses. Silver heels will complete this look and make you Christmas ready!!!
This holiday season gets ready with these plus-size outfits that will make you look pretty and show off your lovely curves. These 11 Christmas party dresses for plus size will make you look glamorous and spellbound. Get ready and rock the party, Merry Christmas!!!