Are you unsure of what to wear to a wedding after being invited? Choosing the ideal outfit to wear to a wedding is simpler than you would imagine. Sometimes all it needs is a little direction. To assist you, we've produced a list of things suggesting what not to wear this wedding season. By staying away from these items, you will make a stylish fashion statement while also showing respect for the bride and groom.
Introduction:
There are many wonderful aspects of each culture and religion, which incorporate diverse distinctive characteristics. Hindu marriages typically exchange lovely flower garlands, as opposed to traditional, Jewish, Catholic, and nondenominational weddings, which typically exchange rings. Religious ceremonies are less adaptable than traditional and nondenominational wedding ceremonies in terms of structure. There are no exceptions when it comes to Catholic weddings, which must always take place inside a church.
You should always follow the etiquette and clothing codes that are associated with the type of wedding you are attending. The following guidelines are in place regardless of whether it's a black-tie, semi-formal, or informal wedding to help you choose your attire and, most importantly, to keep the newlywed couple contented on their special day. 
"The joy of dressing is an art." – John Galliano
Rule 1: Not to Wear a White Dress: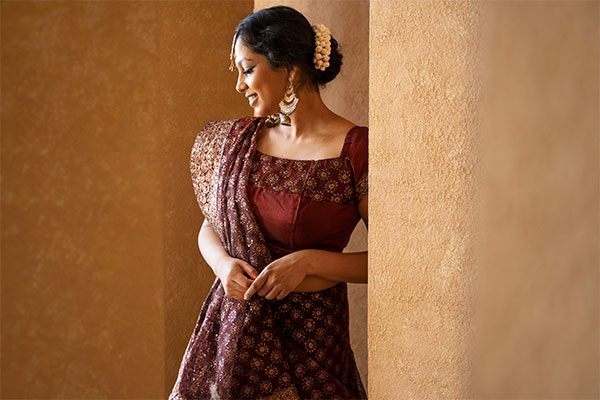 This is undoubtedly one of the unspoken rules of wedding guests. The bride should be the only member of the bridal party to wear white. Even if the bride says it's OK to wear white, please don't. She might be the most chill, new-age edgy girl you know. Instead of all eyes turning to you with looks of contempt on her wedding day, she should want everyone to focus on her and her immaculate white gown. All eyes will be on you if you dress in all white because they'll assume you're trying to steal the bride's spotlight.
Rule 2: Not to Wear a Black Dress:
When it comes to an impending wedding, you might be tempted to wear the tried-and-true little black dress. Not that we blame you; a girl's connection with a go-to black dress is similar to her relationship with Netflix in that both are dependable, cozy, and secure. However, it might not be suitable for a wedding. An all-black outfit will be a sorrowful and depressing addition to a wedding party because it almost always conjures up images of death and sadness.
Weddings are always colorful affairs when it is OK to wear your most vibrant dress and daring accessories. While we can understand your desire to draw confidence from your constantly attractive attire, you will undoubtedly find a wonderfully glamorous and flattering, colorful dress elsewhere that won't make you appear to have lost your beloved.
Rule 3: Not to Wear High Heels or Uncomfortable Footwear: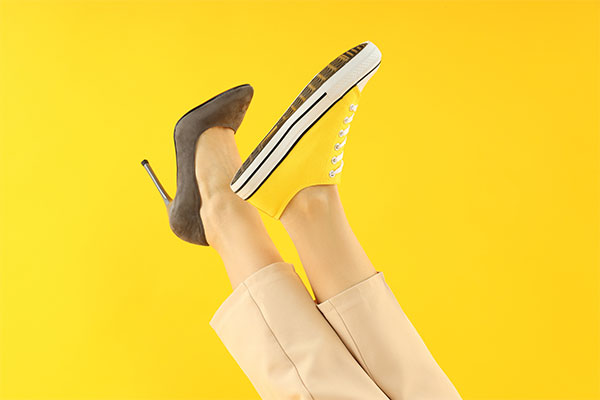 Your footwear should allow you to feel at ease. Naturally, the goal is to dress elegantly and comfortably by choosing footwear that supports your degree of comfort and walking abilities. Don't hold back if you can sit, swagger, and dance all night in a pair of six-inch killer heels, and inspire women everywhere to do the same. Put some pride in those feet. But if you believe that because it's a wedding, there will be more time spent in chairs than on the dance floor, it will be acceptable to spend more on those fabulous heels, reconsider.
A wedding will not be any different from other occasions that you have successfully worn high heels. Choose stylish kitten heels or wedge sandals for the most pain-free and convenient footwear. No matter how laid-back and carefree the bride seems, no matter how much you think it will be acceptable, never wear shoes to a wedding. Instead of slipping into a pair of lace-ups, which will make you look like you're getting ready for your morning run, a little pair of foldable flats in your handbag would work wonders for you at the end of the night.
Rule 4: Not to Wear Anything too Tight or too Short:
Here's another illustration of restraint on the wedding day. Naturally, a wedding is an ideal occasion to go all out and treat yourself to the ideal clothing you've been eyeing for a while. It's the ideal reason to get dressed up and don your glad rags for a wonderful night of dancing and drinking. Although it is an occasion to go all out, when choosing an outfit, keep in mind the bride and her preferences.
Most of the time, by learning the bride's preferences and personal style in terms of attire, you can choose the standard attire for each wedding. Asking is usually preferable in that case. However, in this instance, going to a wedding in an outfit that is too short or too tight is never a good choice. For everyone involved, this is a significant moment in their lives and a wonderful occasion. All guests are asked to dress modestly and follow the particular dress code, which prohibits revealing undergarments or hems that reach the thigh. Because you're wearing a gorgeous outfit, you don't want to spend the entire night feeling self-conscious or having relatives whisper unfavorably about you. It's usually wise to be cautious under these circumstances.
"We must never confuse elegance with snobbery." – Yves Saint Laurent
Rule 5: Not to Wear Jeans:
You might have discovered the ideal pair of jeans—a pair that supports, flatters and fits perfectly—that have given rise to urban mythology. But even then, you can't use it as an excuse to wear them to a wedding. This rule goes back to proper attire once more, which is to refrain from dressing too casually for this meticulously prepared and awaited event.
It is appropriate to wear a cocktail dress and delicate accessories to a wedding rather than your favorite pair of jeans that match great with your fancy blazer. Tights or perhaps a striking jumpsuit will be your best companion in these circumstances if you find it difficult to expose your legs. Everyone will look at the girl wearing jeans as if she's on her way to the grocery store after the ceremony when she arrives in a gorgeous dress over a pair of sheer tights or this season's on-trend jumpsuit.
Rule 6: Not to Wear Anything too Loud:
The bride, and the outfit she undoubtedly spent months agonizing over, should be the center of attention at a wedding. It is your responsibility as a guest to ensure that this focus doesn't shift to you for all the wrong reasons. Being graciously complimented on your clothing all night long is one thing; getting raised eyebrows is quite another.
Nobody enjoys having a guest who only attends to draw attention to herself. Generally speaking, anything with excessive animal print or contrasting colors and prints is considered to be a little too bold and daring for a wedding. When it comes to the wedding party, a little tact and understatement can go a long way. We're confident that the bride will value a traditional cocktail dress much more than a bright, bold patterned attire.
"Dress shabbily and they remember the dress; dress impeccably and they notice the woman." – Coco Chanel
Rule 7: Not to Wear a Ball Gown:
The bride's approval is what matters. Since being married is a once-in-a-lifetime event, most women will want to commemorate it with a stunning outfit. No one else is expected to show up in floor-length red-carpet gowns and similarly outrageous ball gowns. In contrast to an organza gown with show-stopping features, a sweet and feminine maxi dress is ideal for a wedding. The unspoken rule among wedding guests is to never upstage the bride, which also applies to extravagant outfits.
The last thing a bride wants is for a guest to arrive in a garish, flamboyant gown that will steal the show and have everyone talking all night. The best advice for wedding attire is to always err on the side of caution. If in doubt, consult the bride. Instead of showing up in something that would ruin her day, she will appreciate you asking her for ideas on the type of decor she would prefer.
Conclusion: 
A wedding is a formal event regardless of size. You should be respectful as a guest. If you're fortunate enough to be invited, you owe the couple your best appearance and appropriate attire. However, your best should not steal the attention away from the bride and groom. The problematic issue is that weddings can be informal these days, and street clothes have taken on a whole new meaning. However, even though anything may be possible, it isn't. If you're at the wedding party, there might be an exception, but going as a guest is something else entirely. This quick list of what not to wear this wedding season will help you save time and perhaps even your face! Enjoy the occasion! Bye-bye!
Keep visiting reallyinfluential for latest and trendy fashion tips!